HR performance: definition
HR performance reflects the quality and efficiency, both operational and economic, of a company's human resources function. It encompasses all the resources deployed to improve HR productivity and efficiency. It is assessed using a number of criteria or indicators, such as staff turnover, absenteeism, employee satisfaction (eNPS) or, more generally, the
corporate social climate
.
Three types of HR performance are generally identified:
the

administrative performance

Administrative performance: efficient management of administrative tasks such as payroll;

the

operational performance

Employee satisfaction: effectiveness of managerial relations and HR practices by measuring employee satisfaction;

the

strategic performance

HR's contribution to the company's overall objectives (contribution to the company's results and productivity).
HR performance is crucial to any organization. The HR function is responsible for the administrative and social management of the employees who represent the company's lifeblood.
Good personnel management is the starting point of a virtuous circle for the company. Happy, motivated employees are more effective and efficient, and contribute to the attractiveness and overall success of the company.
Conversely, poor HR management can create a vicious circle; hence the importance of doing everything possible to improve HR performance measurement.
Measuring HR Performance
HR Performance Key Performance Indicators (KPIs)
A high-performance HR department is one that proves its efficiency through measured results. This requires the implementation of performance indicators (HR KPIs) that can be tracked and quantified. Because of the complexity of the HR function, these indicators can be numerous, so they can be grouped according to the types of performance seen above:
Administrative performance KPIs :
Recruitment: cost of recruitment, recruitment failure rate, number of employees hired over a defined period, number of interviews conducted, acceptance rate, recruitment lead time, etc.

Training: number of hours of training attended, cost of training per employee, cost of training vs. recruitment of a new employee…

Administrative: time taken to process requests, employee satisfaction rate with administrative requests, etc.
Organizational performance KPIs :
Employee satisfaction: eNPS measurement, internal surveys, etc.

Absenteeism rate

Visit

turnover rate

 

/ turnover of new employees

Promotion rate / internal mobility
KPIs linked to strategic performance: these indicators are not solely linked to HR performance, but they do provide an overall view, to be set against the other indicators.
Company sales

Productivity rate

Quality level

To simplify the reading of all these figures, it is advisable to set up monitoring tools such as an HRIS or an HR dashboard. This makes it easier to analyze results and make decisions.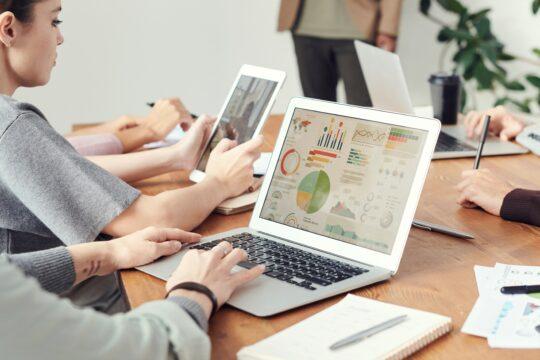 How can these indicators be used to measure HR performance?
Once the relevant indicators have been defined, depending on the company, the challenge is to measure performance in order to continuously improve and optimize. First, a
HR audit can help you take stock of your company's performance, the actions you've implemented and the measures you need to take to improve it.
Next, regular monitoring must be put in place, with the help of an HRIS or a strategic dashboard that provides a simple overview of changes in key indicators. These tools enable data to be compared with targets, and provide a snapshot of HR performance at all times.
HR Performance Measurement Case Study
A part-time HR manager from Boost'RH worked for a customer, a supply chain optimization consultancy.
The 60-employee firm recruits easily thanks to its reputation and the renown of its customers, but has difficulty in building loyalty.
The timeshare HR Director first carried out an HR audit to understand the reasons behind the low retention rate of new recruits. The audit involved interviews with management and representative employees. After analyzing the interviews, the HR consultant then proposed an action plan and recommendations for the integration of new employees, but also more broadly:
integration program to be set up with an astonishment report

strengthening local management relations and increasing the delegation of responsibilities to employees

expanding the skills development plan

communication on company projects and development policy
After implementing these actions, the firm noted a reduction in the number of new employees leaving the company (an HR indicator that had been identified as needing improvement), as well as better overall employee involvement. The latter are more proactive, more motivated by the firm's projects. This has also helped to improve the working atmosphere. All this contributes to improving the firm's HR performance.
Analyze and optimize HR performance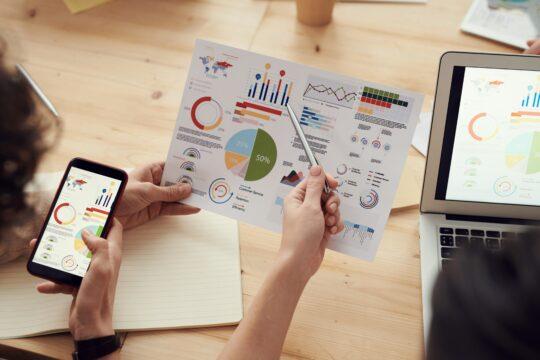 Analysis and action plans to improve HR performance
Analyzing HR indicators is the first step towards improving HR performance. Deciphering HR indicators helps to raise awareness of current HR performance and identify areas for improvement.
To improve HR performance, it will be necessary to set up an action plan and measure its effects using performance monitoring charts.
For example, this may involve making the following decisions:
Rethinking work organization

management, working hours, work environment, team adaptation;

Improve internal communication

and communicate more about the company's values, giving more meaning to work;

Review recruitment policy

training and career mobility.
Strategies to improve HR Performance
Good communication
Once the action plan has been defined, the company must communicate its objectives. To adopt a change or improve a behavior, communication is always key. Communicating objectives helps to get employees on board in a common direction, get them involved and spread the company's culture and strategy far and wide.
Automate your HR processes
Time-consuming, low-value-added tasks are a drag on a company's HR performance. Every company should start by improving administrative performance by automating the most time-consuming HR tasks (payroll, administration, onboarding…) or by
outsourcing certain functions
.
Calling on HR consultants
Sometimes HR just needs to take a step back and implement a new policy or action plan to improve HR performance.
For this, calling on the skills of a shared HR manager is an ideal solution. The consultant brings a fresh viewpoint to a situation or problem encountered, and thanks to his or her expertise is able to rapidly propose action plans.
Case study of a company successfully optimizing its strategic HR performance
A Boost'RH HR consultant worked for a distributor of components for the construction of industrial equipment. The customer was looking to increase its sales and generate more results. This is where strategic performance comes into play!
After discussing the objective, the consultant proposed an action plan to be implemented. In this situation, he proposed the introduction of a new, more motivating remuneration policy for sales staff.
As a result, variable compensation based on targets has been introduced in place of the year-end bonus. Objectives were clearly defined and communicated to employees.
Thanks to this new, motivating remuneration system, the company's sales staff were able to increase their individual sales from the very first year, while maintaining their sales margins, and even expand their portfolio of qualified prospects.
In conclusion, HR performance reflects the good fit between the company's global strategy and its translation into HR practices. This means striking the right balance between administrative, operational and strategic performance, resulting in a more or less rapid return on investment (ROI).
The key to successful HR performance development is the realization that good HR practices must have an impact on business results. Innovative HR practices directly and indirectly improve overall company performance.